The Aurora 88 was launched in 1947 as a direct competitor to the Parker 51. The Aurora featured a gold hooded nib and a piston filling mechanism, which the Parker 51 did not have. The pen had 17 different nib point sizes to choose from. The pen body was made of celluloid as well as the piston turning knob. In 1989 the Aurora 88 was completely redesigned.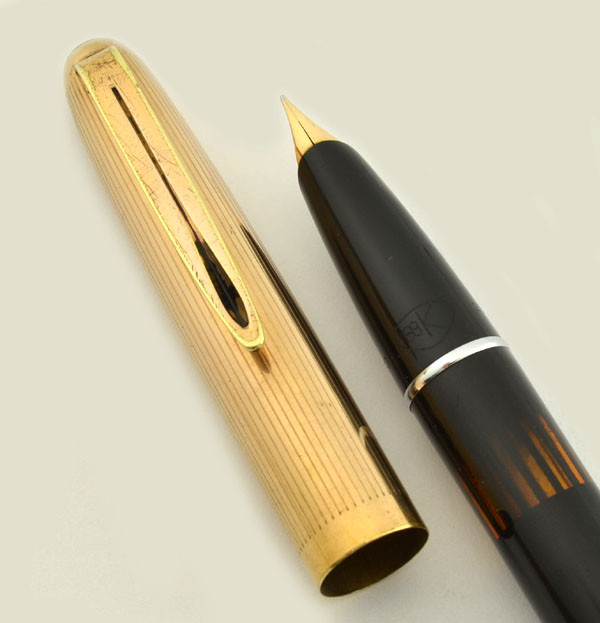 Fig. 1 – Vintage Aurora 88K. Source.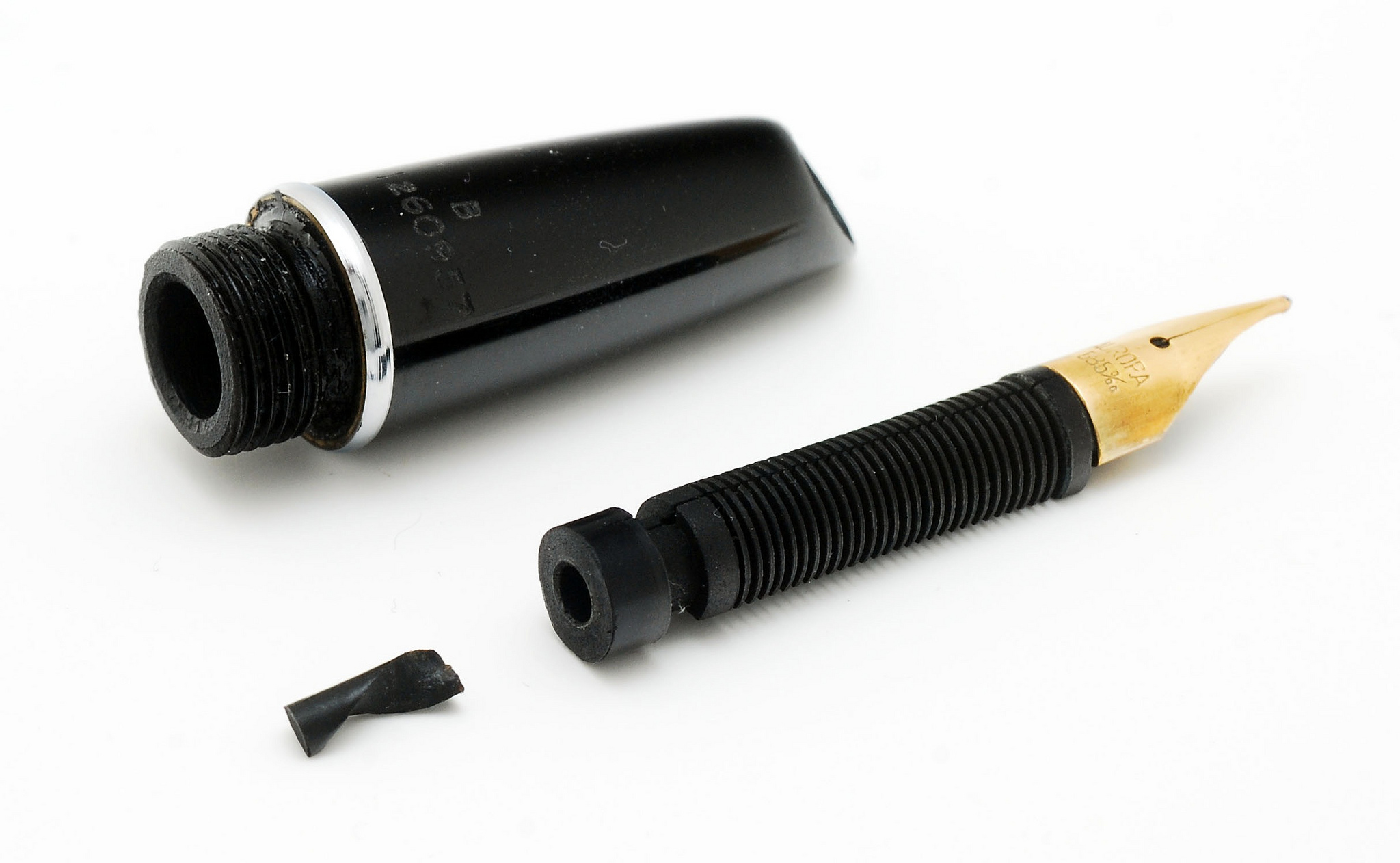 Fig. 2 – Vintage Aurora 88 nib and feed section with hood piece. The corkscrew piece is used to regulate ink flow. Source.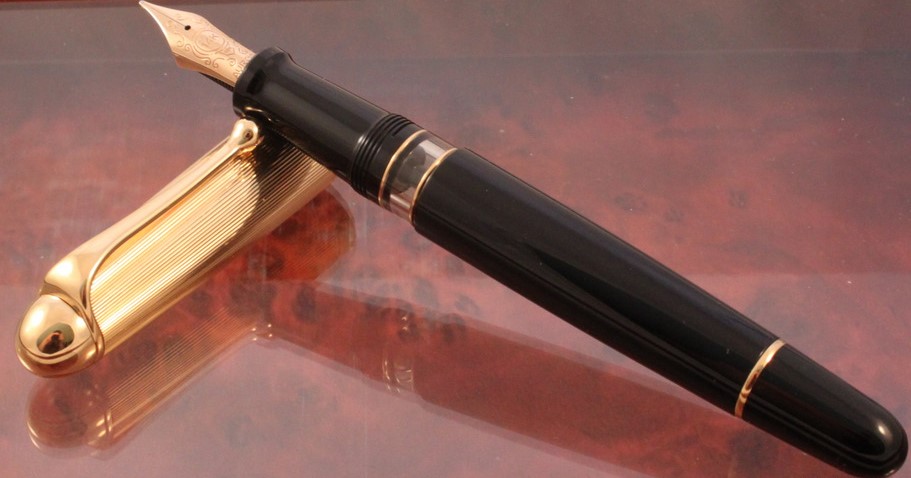 Fig. 3 – Modern Aurora 88