What Our Customers Have to Say...
Grinds with Style and a Smile
Kirk is a supremely talented grinder of nibs. I do a little nib tweaking for my own pens too, and it's clear to me from the pen I've gotten from Kirk that he takes extreme care to attend to the taste and writing style of his clients. His prices are a knockout, and his turnaround time is very reasonable. Not for nothing, he's also really pleasant to deal with. Can't recommend highly enough.
Henry Dolin
January 24, 2019
Fantabulous Work!
I met Kirk in person at the Miami Pen Show. He worked on two of my pens, and turned them into probably my best writers in my collection. His architect grinds are super smooth and very expressive! He is also great to talk with, and made the show even more enjoyable. I can't recommend his services, or him, higher!
Taylor Norvell
August 15, 2022
Wonderful Work!
I had a Parker 51 that I just couldn't get to write how I liked. I finally broke down and sent it off to Mr. Speer and it is now one of the best writing pens I own! He is extremely courteous and a master of his craft. Wonderful work!
Thomas Webb
January 31, 2019
Always Delightful, the Pens and the Person
Honestly, I've only been able to buy a few pens from Kirk over the years, but they have all been absolute delights. A Sailor Promenade smooth as hot butter. A Pilot Prera tuned to perfection. Today I received a Cross Solo. I cannot overstate just how much I love this pen. I love it so much I came straight here to tell you how much I love it. But more than being a highly skilled nibmeister, Kirk puts so much time and effort into this business, his passion is tangible. He doesn't provide good customer service, he provides a great customer experience. I honestly have no idea how he does it all. Practically superhuman. I cannot recommend Kirk and Pen Realm highly enough.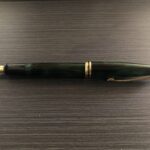 Benjamin Fletcher
August 22, 2023
Three pens are now a pleasure to write with!
I'd learned of Kirk from the /fountainpens community on Reddit. I read of his many glowing testimonials and I had a few pens that I knew needed work. I received my pens back pretty quickly and I was very happy with what I got back. One pen needed only a little bit of fine tuning and it wrote very smoothly. The other two needed more work, one of which was nearly unusable to me. He explained how one of the pens had a lot of feedback on it in his writing sample which I appreciated. Before Kirk worked on this pen, it was very scratchy and scratched the paper more than it laid down any ink at all. He has breathed new life into those two pens and I hope to get to know them better! Thanks Kirk!
Judy Yiu
February 10, 2019
Excellent Pen and excellent service
I purchased a Pilot 912 FA at Kurt's recommendation as my first flex pen. He installed an ebonite feed at my request. The recommendation, service and care taken is exemplary. The pen writes like a charm, with no railroading at all.
For my next foray into the flex pen world, I will look here first and trust that I will be happy with a recommendation from Kirk.
Julia Lacy
March 15, 2021
Kirk does FANTASTIC work
I've been a customer of Kirks for a few years and I have received top tier nib grinds, pens, nibs, housing and inks with great selection and fine attention to detail. My most recent nib (Burgundy 146) was ground exquisitely to a double sided Cursive Smooth Italic. The skill he puts in and the care he provides to make a smooth transaction makes him a top choice when it comes to getting pens, custom grinds, and really anything pen related!!! Thanks Kirk!!!
Lilian Vivas
April 22, 2020
Brought Out the Best of My Pens
There's a certain joy that comes with writing with fountain pens, and then there's absolute astonishment when it's been worked on by Kirk. His kindness and generosity in helping me get that perfect experience really brought my pens to life. Every pen I own has been tuned up and ground by Kirk, and I wouldn't have it any other way. He's been a staple in the r/fountainpens reddit community, aiding those who could use it with quality information, repair services, and the works. In search of a nibmeister to tune those timeless tools? Look no further. He's all you'll ever need to get the very best out of your pens.
Andrew Heiges
January 9, 2019
Exceptional Service!
I recently purchased a Mont Blanc 146 Oblique Medium from Kirk as a gift for a family member. He was fantastic in ensuring that he had a pen that would fit my needs, and it when it arrived it was bubble wrapped beyond belief! I already plan to send Kirk some of my own pens to tune and grind, I highly recommend his services!
Alex Goldberg
March 2, 2019
Made my Lamy 2K my favorite pen
Kirk's worked with me to get my Lamy 2K to write like a true EF instead of the firehouse it was from the factory – it's now my most used pen! He is a professional and takes pride in his work — I will be recommending him and going to him for any future work!
Austin K.
May 5, 2021
Look no further for a wonderful nib grind
I have sent many of my pens to Kirk and he always takes care of them beautifully. I have to say he does the best cursive italic grind of any nibmeister I've sent a pen to. I was actually just writing with one of his pens when I thought I should post a testimonial so others know about him too. Just send your pens to him – trust me. And try out his Speer Point and Imperial grinds!
Thanks Kirk!!
Thanks so much
Suzana Skrabo
July 27, 2020
From Good To Incredible
Kirk took three fantastic pens and made them truly special. Two Graf Von Faber Castell Classics, and one Vintage Montblanc 149. He tuned my GvFC EF nib to perfection, and ground the medium nib to a Cursive Smooth Italic, which frankly produces one of the best writing experiences I have ever had. The 149 is now an Architect nib, and holds a very special place in my collection. Those three pens won't be the last to head Kirks way!
Aaron Long
March 4, 2019
Great service
I was out of the country traveling and I did not see my invoice in my email. I was late in sending my payment ( I feel at fault) but PenRealm was very accommodating. The nib grinding was magnificent and I can't put the pen down because it writes so much better than before.
Richard Myers
August 22, 2023
Exemplary Work
I received my pens back and, honestly, you've exceeded my expectations! All of them function perfectly. Your reputation is well earned.
When I have more pens that require work in the future, you'll be my first choice
John Coogan
October 9, 2019
Great work and a pleasure to deal with.
I bought a Cross Townsend C3PO from Kirk (at a great price) and asked him if it was a good candidate for an architect grind. He didn't just blindly say yes to make a few bucks, he inspected the nib and decided it would make a good architect grind. And a good architect grind it is: incredibly smooth, good line variation, good ink flow – exactly what I was looking for. Fast and friendly service are also part of the deal. I wouldn't hesitate to have more grinds done by Kirk in the future. Thanks!
Evan Sweeney
February 4, 2019
Coudn't be happier!
I saw Kirk posting on /r/pen_swap offering his nib grinding services and in one of the comments, a previous customer of his posted a picture of the type of work he had done on her Vanishing Point and I asked him if he could do something similar for my own pen. Throughout all of the messages, Kirk not only responded promptly but made sure I was understanding many of the features I was asking for and he double-checked every step of the way with me to make sure I would be happy. The end result was pure magic. I couldn't believe how he transformed my pen (which I already loved and used every other day) to an I-wont-use-anything-else type of pen. The Cursive Italic he worked on my Vanishing Point is spectacularly smooth, without hard starting or skipping, and no annoying sweet spots. I am entirely satisfied with his work and I 100% will be sending him more of my pens and recommending to every pen lover I know.
Thanks Kirk!
Melvin Gonzalez
March 21, 2019
I ordered a Narwhal Schuylkill
I ordered a Narwhal Schuylkill with the custom needlepoint grind, and some Noodler's X-Feather black ink. This pen is exactly what I hoped it would be. Wonderfully fine line, smooth, consistent, and the ink gives no visible feathering in the kind of cheap bulk printer paper we have piles and piles of in the office copying room. The Narwhal feels great in my hand, and for me has the right balance of looking great but not ostentatious. For my preferences, I don't think a fountain pen gets better than this–and since I want a fine line, the custom needlepoint grind is perfect.
Patrick Alexander
May 10, 2021
I am so grateful to
I am so grateful to Mr. Speer for all he has done for me. Unfortunate circumstances left me with with a collection Mont Blanc pens, many of which had not been used for untold years and thus were in need of some tender loving care. Somehow, Mr. Speer and I connected on Facebook – on blind faith I sent him the group of pens. Mr. Speer not only brought the pens back to life, but found a new home for the entire collection. At all times he was professional, helpful and knowledgeable. I kept one treasured pen, which Mr. Speer beautifully restored to the pen it had been fifty years ago. I recommend Pen Realm and Kirk Speer without hesitation and thank him for his kindness and expertise.
Marianne Hayden
Independent Medical Enterprises, Inc.
April 27, 2020
Exceptional Work
This was my first time purchasing a specialty nib, and I could not be happier with the result. Kirk fashioned a masterful architect grind on this Franklin-Christoph pocket 20 and made the process super easy. Every question I had was answered promptly and thoughtfully. The pen was delivered quickly, safely, and exactly as we discussed. Just incredibly impressed by this man's work. I will be ordering something again soon, I am sure!
Ken Posner
May 16, 2019
Best First nibmeister experience!!!!
I sent Kirk a Pilot Vanishing point with a medium nib that was hard starting and might of had some baby's bottom. He did an amazing job on my pen! It was my favorite pen before I sent it in now it even more joyful to write with! Thanks a ton Kirk for the tune up.
Christian Snyder
August 19, 2020
Nothing Short of Amazing!
Incredibly great to work with and his work exceeded my expectations! I found Kirk on the r/fountainpens subreddit while researching information on custom nib grinds. After shooting him a message he quickly and politely answered every single one of my questions regardless of how obvious they seemed. He was very knowledgeable and explained everything in a way that was very easy for a newcomer like myself to understand. Fast forward a couple of weeks and I decided to purchase my first "grail" pen only to meet disappointment straight out of the box. I decided to send Kirk my Visconti Homo Sapiens along with a couple of other pens to see if he could correct the issue. Throughout the entire process he was attentive to what I was looking for and not only did he make my grail pen write the way I always envisioned but he brought the writing experience of my two other pens to another level. The Smooth Cursive Italic and Round Coursive Italic grinds he performed on my pens are delightful and I can't recommend him enough!
Jose Cruz-Reyes
January 24, 2019
Great pen and service
Thank you Kirk. My pen arrived today. Despite being a vintage 1960s Montblanc it looks brand new.
Delivery took a bit, but that was due to USPS not Pen Realm.
Thank you so much I already love the pen.
Jason Posey
March 15, 2021
Amazing
Got my VP grinded into an architect and it is unbelievable. Kirk takes great care of his customers and ships back the pen very very very fast compared to other meisters!
Joe Butafuco
April 23, 2019
Pen Realm is Fantastic
Over the last few years, Kirk Speer has worked on several of my fountain pens in my existing collection from Pineiders and Viscontis to Montblancs, and Kirk's amazing touch brought each of these pens back from the bottom drawer of despair, to the top drawer of favorite status in my fountain pen collection. In addition, I have purchased many pre-owned pens from Pen Realm, and have had Kirk tune and smooth, or regrind each one. All are fantastic! I can not say enough good things about Pen Realm and specifically about Kirk Speer as my favorite nibmeister.
Deborah Goetz
September 22, 2023
A Man Who Knows His Stuff
Working with Kirk has been nothing but a very pleasurable experience. I sought him out after reading many of his useful comments and advice in the /r/fountainpens Reddit community. I was looking for a Montblanc 149 fountain pen with certain qualities and a cursive italic medium nib. Kirk was able to find more than what I was looking for and ground the nib to a wonderful smooth cursive italic that is an absolute pleasure to write with. If you are looking to buy a Montblanc pen or any pen for that matter, he is a wonderful resource that you should consider. Kirk is patient, kind and very helpful and goes out of his way to help you. I absolutely recommend him for fountain pen purchases, custom nib grinds and friendly advice. You won't be sorry.
/u/Butthurticus-VIII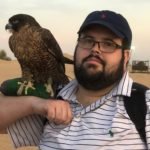 Derrick Buckner
January 3, 2019
Resurrected a family heirloom
I inherited a Montblanc 149 and knew nothing about it or fountain pens until asking the internet for help making it work after years of neglect. Several suggested Kirk, so I took a chance over sending it back to manufacturer and waiting what would likely be weeks or months.
Kirk replied to my first inquiry promptly, confirmed receipt, and got to work quickly. He walked me through the repairs he did, and how he didn't think it necessary to go through a more expensive repair process. Points for that. He sent the pen back a few days later, and the feeling of writing with the thing made me love fountain pens. He will get all of my future repair business.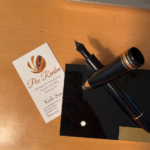 Alexander G.
Hearst
December 17, 2020