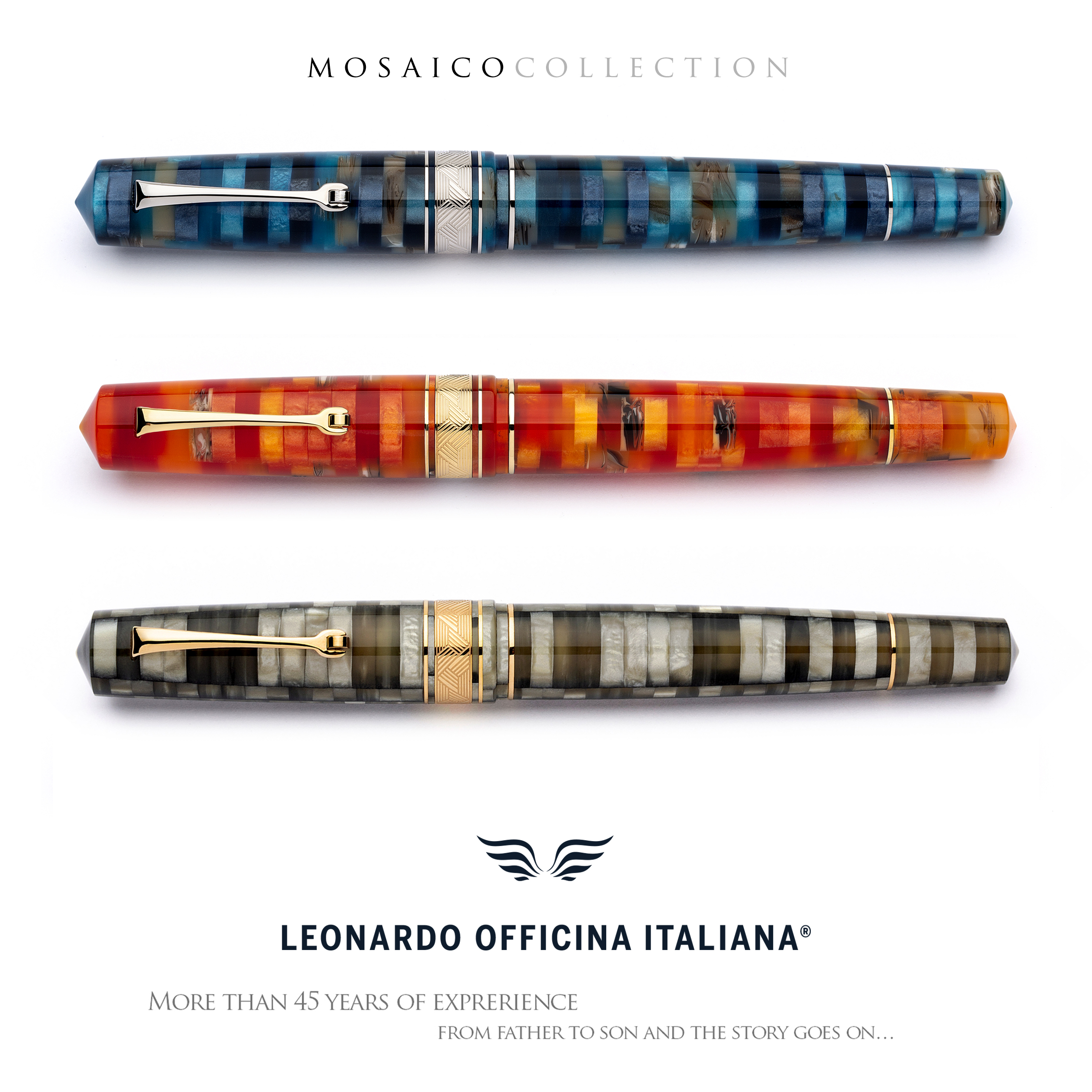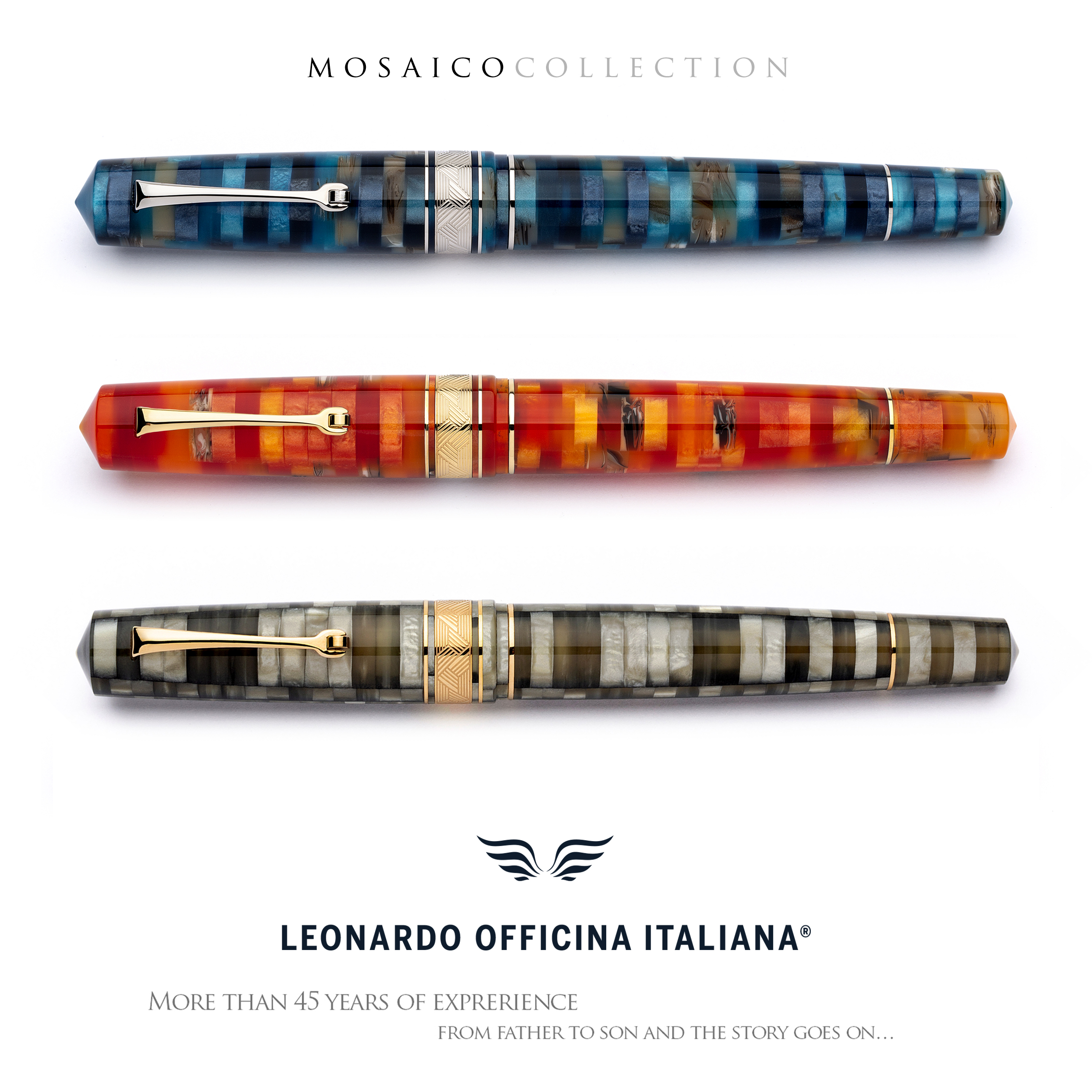 ​
Mosaico is a new Concept, an evolution of the already known spaghetti series
The material: spaghetti resin, Italian production new* concept the horizontal cut of the slab gives life to a real mosaic, the result is a squared side texture, while on the front (clip side) and rear side a texture is visible that I would define "ringed Arco".
*about 2 years ago we started experimenting with this new concept. 
The details that make the Mosaico Fountain Pen special:
· Italian production, numbered and not limited
· Piston filler huge capacity (Possibility of maintenance with our wrench)
· 3 different colors: Mosaico chiaroscuro, Hawaii and Mango
· Metal parts decorated with three-dimensional pantograph available in palladium or gold.
The nib:
Steel Elastic Fine and Extra Fine
Steel nib
All Options come with Plastic Feeds
The package of the "Mosaico" fountain pen includes a bottle of ink.
Mosaic available in the following colors:
• Mosaico chiaroscuro
• Mosaico Hawaii
• Mosaico mango
Specifications:
closed length – 154mm
open length – 138mm
posted cap length – 175mm
body diameter – 16/11,5mm
section diameter – 13/11mm
pen weight (no ink) – 33g
Notes: the fountain pen is handcrafted, it is possible to find micro turning marks inside the pen body and cap.