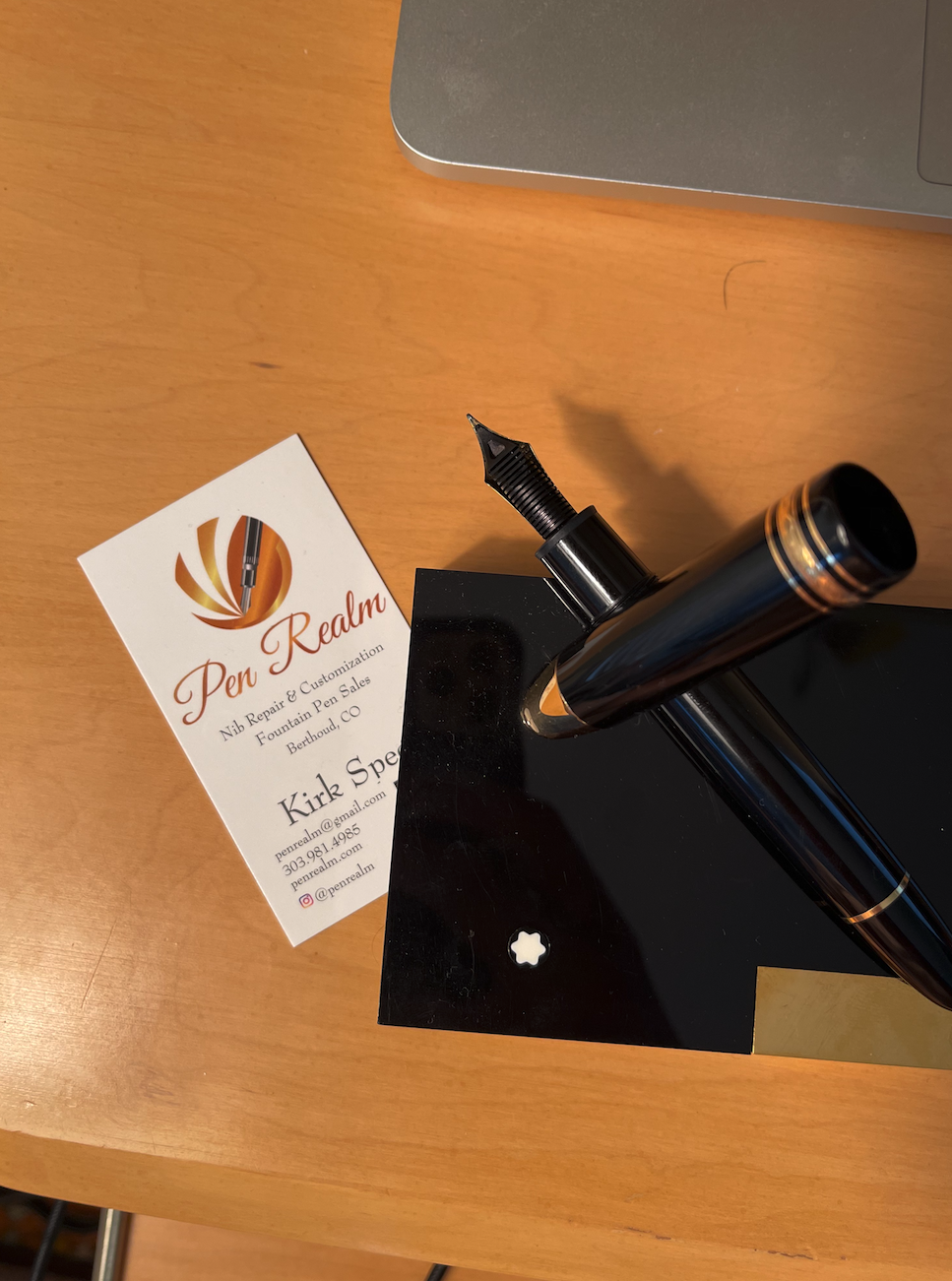 Resurrected a family heirloom
I inherited a Montblanc 149 and knew nothing about it or fountain pens until asking the internet for help making it work after years of neglect. Several suggested Kirk, so I took a chance over sending it back to manufacturer and waiting what would likely be weeks or months.
Kirk replied to my first inquiry promptly, confirmed receipt, and got to work quickly. He walked me through the repairs he did, and how he didn't think it necessary to go through a more expensive repair process. Points for that. He sent the pen back a few days later, and the feeling of writing with the thing made me love fountain pens. He will get all of my future repair business.